With over 2,000 products in the Kleeneze catalogues ranging from pennies to over £100, there really is something for everyone. Kleeneze take great care in their product selection in terms of both quality and range and they are priced to sell and priced for profit. Many Kleeneze products are exclusive, or hard to find in shops and as many of them are consumable, such as the cleaning and health products, they offer repeat business. On the rare occasion that the customers are not happy with their purchase, then Kleeneze offers a full money-back guarantee.
Below is just a small sample the Kleeneze product range: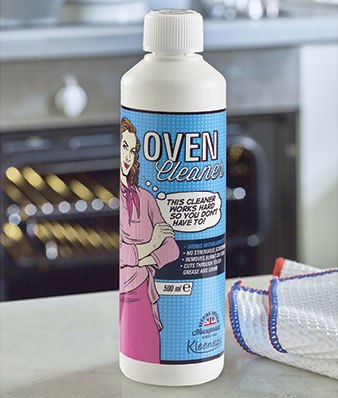 Kleeneze Over Cleaner
This highly effective Oven Cleaner makes cleaning an oven easy. Attacks burnt-on food and cuts through grease and grime with ease. Brings back a sparkle to your oven. 500ml.
Wipe Out Stain Remover
This miracle stain removing product works on all types of stains on all types of surfaces – from metal to fabric and even the driveway! Wipe Out Stain Remover tackles: grease, grime, oil, red wine, tea, coffee, nicotine, scuff, mud, biro, blood, grass and juice.
Jewellery Cleaner

Make your old jewellery look as good as new. Simple and easy to use. Supplied with a small brush for those items heavily laden with dirt. Safe to use on gold and silver, and all porous stones, including opals, coral, onyx and turquoise.
LED White Rose Tree

Gorgeous table lamp with 32 individual roses that feel soft and delicate like real petals. Mains operated. Height 45cm. Also available in red.
Kleeneze Wonder Mop
This super absorbant squeegee mop comes with a telescopic handle and holds up to 10x its weight in liquid. Replacement heads are available. Length 102 – 123cm.
Food Mixer

Stylish and practical, this kitchen gadget is a must have for any Kitchen. It's durable and reliable and lets you create cakes, treats or tasty meals quickly and easily. Features large stainless steel bowl, 8 Speeds, splash guard, beater, dough hook, spatula whisk and heavy duty suction feet.
All products are for use in the home, care of the home and for personal care and use.