Kleeneze is a business that you can work from home in the UK, Ireland, Nederlands and Germany. Many people right now are earning anything from an extra £200 per month to over £10,000 per month and the amount you earn is determined by the amount of time and commitment that you put into it. Whether you are interested in earning a good additional income, or have the ambition to achieve financial independence, then please take a few minutes to find out how the exciting Kleeneze work from home business opportunity can work for you.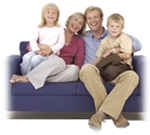 So who are Kleeneze?
Kleeneze were established in 1923 and are the UK's original home shopping company. Their products are sold through the highly successful catalogues that are distributed by independent Kleeneze distributors. Kleeneze are also the first and most successful company to combine the effectiveness of direct selling, with the powerful income potential of network marketing. You are welcome at any point during browsing the website to request a free Kleeneze information pack by clicking on the 'FREE Info Pack' link at the top of the page.
What has the Kleeneze business got to offer you?
A simple work from home business that offers a great additional income with the option of building an unlimited, residual income

The freedom to work from home, choose your own hours and set your own goals.

Ongoing expansion - ongoing income potential

The backing of CVSL who are in the top 100 revenue-generating direct-selling companies in the world

The combination and power of direct selling and catalogue distribution methodology, with the bonus structure of network marketing

The chance to meet lots of new people and make new friends
How do you make money with Kleeneze?
There are two ways of earning money in this business and they are:
To find out more about how you make your money from retailing click here.
Kleeneze Videos
You can learn more about how you can start your own business with Kleeneze and work from home for an additional income or run a full-time business. Kleeneze have also featured on TV and you can see all these video clips by clicking on the image to the right.
| | |
| --- | --- |
| For more info call Independent Distributor & Team Leader Paul Flintoft on: 0845 308 1420. Email: [email protected] | Kleeneze UK Limited, Express House, Clayton Business Park, Accrington, Lancashire, BB5 5JY |

Approval Number: 130104 | A/C: 390169